Gas Dock
Marina and Gas Dock Hours:
Updated Fuel Dock Hours 
Sept 6– 8 – Everyday 9am –6 pm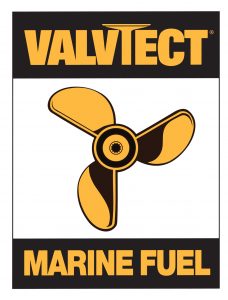 We are proud to be a certified and inspected Valvtect marine fuel provider. Our
fuel dock gasoline is always Valvtect 90 Octane Recreational Fuel and
100% ethanol free. While more expensive, our fuels are the best product available
on the market for marine vessels.
"Beyond Top Tier" Detergent Technology*

Stabilizes Marine Gasoline for More Than 2 Years

Provides Maximum Corrosion and Ethanol Protection

Reduces Maintenance Costs While Improving Power and Performance
Your boat's marine gasoline engine is forced to operate at higher RPMs and loads than your car or truck engine and can consume up to 10 times more fuel per hour of operation. It is also more susceptible to phase separation, corrosion, and fuel stability problems caused by ethanol-blended gasoline.
ValvTect Marine Gasoline is "specially formulated" for marine engines and is designed to prevent the problems of ethanol gasoline, such as phase separation, moisture, poor stability, and the formation of power-robbing carbon deposits.
*Top Tier is a performance standard for gasoline, backed by major engine makers. … To be considered Top Tier, the gasoline must have a higher concentration of detergent added to it.
Stabilizes Marine Diesel for More Than 2 Years

Improves Power, Performance and Fuel Economy

Prevent Fuel and Fuel Filter Plugging

Extends Fuel Filter Life
Today's low and ultra-low sulfur diesel fuels destabilize more
rapidly, offer poor lubricity, contain higher levels of moisture and are
more susceptible to bacterial growth and filter plugging than higher
sulfur diesel. Because sulfur helped to lubricate the fuel system,
premature injector and fuel pump wear may also occur.
ValvTect Marine Premium Diesel contains BioGuard™ biocide, lubricity
improver, water dispersant, corrosion inhibitor and fuel stabilizer and
is specifically formulated to prevent problems caused by the reduction
of sulfur content.
We also offer pumpouts, sell ice, oil, aqua-kem, and snacks. Our friendly gas dock attendants can be reached at 231.755.2218